Forms
Insurance
As a courtesy, we electronically file all insurance claims for you and aim to help you maximize your insurance benefits. However, you are personally responsible for your account. To simplify the terms of your policy, we will be happy to contact your insurance carrier and get a breakdown of your dental benefits for you.
Should you ever have a question about your account, claims or benefits, please contact us with your concerns and questions, we are happy to assist. We review your treatment plan with you and include a breakdown of all applicable fees. We also conduct personal financial consultations with each patient. Financial arrangements are made individually and charges are payable at the time of treatment. All deductibles and co-pays are due when services are rendered.
For your convenience, we accept MasterCard, Visa, cash, debit, and check. Insurance providers we accept are: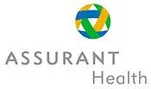 We also participate in Care Credit ; an interest-free financing option.
Links
Below are dental-related organization links. These links will provide additional information on dental procedures and maximize oral health.