Chrystal T. Rooks, DDS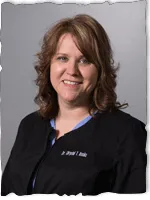 Dr. Rooks' passion for dentistry began after she graduated from high school. She began her dental career after obtaining a degree as a Certified Dental Assistant (CDA). She worked as an assistant in the area of general dentistry in the Raleigh, NC area and pediatric dentistry in Richmond, VA area for several years. She also taught as a CDA instructor to train and educate other assistants.
Knowing her passion for dentistry, Dr. Chrystal Turner Rooks desired to further her dental education and earned a Biology degree with a biomedical emphasis from UNC Pembroke. She went on to complete her Doctor of Dental Surgery (DDS) degree at the Medical College of Virginia-Virginia Commonwealth University. Over 20 years of combined experience in the field gives Dr. Rooks the unique skills and knowledge that set her apart from other dentists.
Dr. Rooks' patients appreciate her gentle touch and motherly nature, and she enjoys treating patients of all ages. She understands the connection between oral health and systemic health. As a General Dentist, she enjoys the challenge of performing all aspects of dental treatment and takes a great deal of continuing education courses every year to stay current with the latest techniques and technologies. Dr. Rooks is a member of the American Dental Association, the Academy of General Dentistry, the North Carolina Dental Society, and the Lenoir County Dental Society.
Dr. Rooks is a native of Deep Run and a South Lenoir High School graduate. She is also a pastor's wife and mother of two beautiful girls. When not at the office, Dr. Rooks is very involved in her church and enjoys singing. She currently resides in her hometown of Deep Run.
Dr. Rooks holds a fellowship in the International Congress of Oral Implants (ICOI). Completed the "Robert G. Gerety Comprehensive Orthodontic Education Program".
---
Dental Hygienists
Our dental hygienists are highly trained and licensed health professionals that take pride in offering each patient individualized care during regular checkups and cleanings. In addition to cleanings and examinations, our hygienists offer the advice and information you need to maintain proper oral health. Along with years of experience, our hygienists continually further their education in the most current hygiene treatments and procedures. Like the rest of our staff, our hygienists provide personalized care to make your dental experience as positive and comfortable as possible.
Lyndsay Jones, R.D.H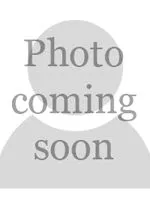 Bio coming soon.
Elizabeth Wallace Futrell, R.D.H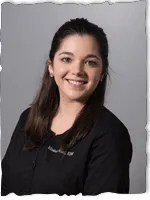 Elizabeth graduated from Wayne Community College in 2010 with an Associate degree in Applied Science in Dental Hygiene. She is a registered Dental Hygienist, and began her dental career in 2010. Elizabeth worked in a periodontal office prior to joining our team in 2010. She brings with her this specialty experience.
In her spare time, Elizabeth enjoys cooking, shopping, and spending time with her husband, Nick.
---
Office Staff
Our office staff is committed to bringing the best services available to you and your family, 100% of the time. We are passionate about our profession, shown through our professional and personalized care for each of our patients. The members of our office staff are there to assist you with any appointment, insurance, or financial questions you may have. At your first visit and every time thereafter, you will notice our friendly disposition, comfortable atmosphere, prompt service and eagerness to give you the excellent dental care you deserve.
Ashley M. Turner, C.D.A.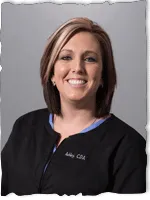 Ashley is a Certified Dental Assistant who graduated from Coastal Carolina Community College in 2004. Ashley worked at a general dentistry practice and orthodontist before coming to Rooks Dentistry in 2008.
Ashley enjoys spending her free time at the beach and with her 8-year-old son, Christian.
Micah Potter, D.A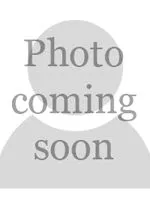 Bio coming soon.
Lisa Drinkwater, D.A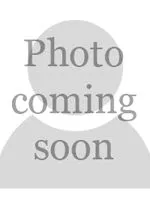 Bio coming soon.
Tammy Byrd, Insurance & Scheduling Coordinator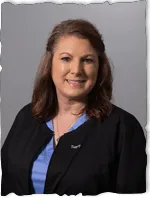 Tammy worked as a Receptionist at Lenoir Memorial Patient Accounts and Pamlico County Schools as a Patient Account and Health Benefits Representative before joining the Rooks Dentistry team in 2012.
Tammy and her husband, Tommy, live in Deep Run. In her spare time, she enjoys reading, cooking, and going out on the boat. Tammy and her husband have four children and one grandson.
Regina Bland - Insurance and Billing Coordinator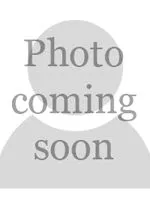 Bio coming soon.
Karen Tyndall Kennedy, Receptionist
Karen graduated from Lenoir Community College in 1990 with an A.A.S. in Medical Office Technology. She has a certificate in Medical Coding, Billing, and Insurance, and worked as a Medical Transcriptionist from home for 20 years while raising her children. Karen began working at Rooks Dentistry in 2014.
In her spare time, Karen enjoys reading, shopping, visiting the beach and spending time with her family. Karen and her husband Douglas have two daughters, Rhiley and Molly.